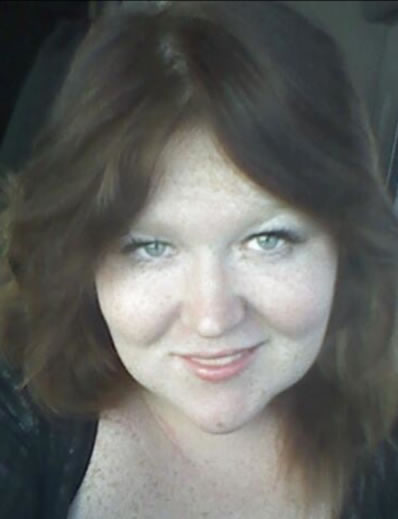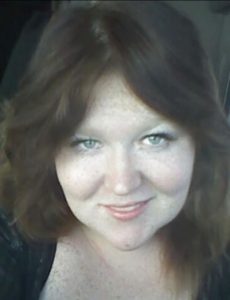 7/21/93 – 1/18/21
Mary Kathryn Otto-Mennicke 10/31/40 – 6/15/20
I am the daughter of Mary Kathryn Otto-Mennicke and the mom of Amber Victoria Kelso. Within a year they both lost their lives in two different incidences to roadway tragedy. I would love to share who they were in this life and what they meant to me and others. They are deeply missed.
My mother loved Jesus, first and foremost. She also loved music (she was a classical musician), her dogs (she trained therapy dogs), her siblings, children, grandchildren, and great grandchildren, and nature – especially butterflies and flowers.
My daughter loved her son, Conner. It was very important to her that he be raised in a Christian home. She loved her parents, her sisters and brother, and was especially close to her brother, Jayson, who was with her when she died. She was a free spirit who loved driving trucks and motorcycles, listening to country music, fishing, and playing the piano. Amber traveled throughout the United States many times and never tired of the beauty in nature – the mountains and oceans. Her nickname was "Tree frog".
My mother would pray for you and my daughter was loyal to a fault. Both my mother and daughter would give you their last dime if you needed it.
At my mother's crash site, I want people to feel peace – the kind you receive from God's grace. She always said she was ready to go to heaven whenever Christ called her home. She is at peace and she would want others to know the peace that comes from knowing God.
At my daughter's crash site, I would want people to feel her energy – the free spirit she was. She was adventurous and loved being with like-minded people. She loved to laugh and could easily make others laugh. Those whom she loved, she loved without reservation.
My mother taught me that nowhere in the bible does it say, "God helps those who help themselves". From that I gathered we are to help others, selflessly, even when they cannot, or do not, choose to improve their situation. We keep helping and we pray for them. We do what Christ called us to do for others and let God work on them.
A lot of people will probably tell you they learned how to love, unconditionally, when they had children. I learned that and so much more from Amber. Mostly, I learned when you think you can't love someone any more than you already do, when they leave forever, you realize how wrong you were.
My mother would want to be remembered for her faith in God, her music, and her love for animals and others. She left behind many poems and stories about her life, but the one constant in all of them was the love for her Savior, Jesus Christ.
Amber would want people to remember how much she loved her son and how important is to enjoy life and live to its fullest, always seeking out the next adventure. Her laugh was infectious and she would want people to keep laughing and know that even when things are difficult, you don't give up because there's something better coming.
In sharing my personal story and hope you could place yourselves in my shoes for a moment and think about what life would be like if the people closest to YOU left forever, if there could never be one last hug or kiss or "I love you". Everybody has someone who loves them. The sudden loss of a loved one is devastating; it's not something from which you simply recover.
Moving on is difficult without closure and there is often no justice when someone dies in a crash. If they could imagine separating the rest of their days into "life before______" and "life after______", that's how you go on. It redefines who you are and how you see the world. It causes great trauma to children who aren't able to understand how someone can be there one minute and gone forever, the next. They don't have the coping mechanisms adults have and a death is even more destructive to them.
I want people to know that traffic crashes are preventable events. People do not have to die because they use our roadways. If people had been more careful and aware of their surroundings, my mother and daughter would still be here and I wouldn't be talking to others about road safety and responsibility. I hope no one who hears my story experiences the loss of a loved one from a traffic crash, but that everyone would choose to make responsible driving decisions which will make our roadways safer.
Both my mother's and daughter's crashes were preventable. Drivers, cyclists, and pedestrians all need to understand the roadways are no different than any other part of a community – they are accessible to everyone, equally. How you choose to access those spaces should determine the level of responsibility you have to occupy them and the degree of respect you must have for others who are sharing those spaces. If you are in a vehicle, you have an obligation to be mindful of people in the roadway who are not as well protected, such as pedestrians and cyclists. If you are a pedestrian, you have an obligation to use caution, as cars cannot stop as quickly as you can and being the smaller of the two, you are harder to see. If you are a cyclist, you need to be aware of blinds spot experienced by drivers in cars and trucks, and stay away from the turning radius of any other vehicle. Everyone has an equal right to use the roadways, but they also have an equal responsibility to keep others safe.
I want road markers to act as a memory jogger – a tool which, when seen by motorists, reminds them to continuously assess their surroundings and practice safety measures that will keep themselves, and others, alive.
In loving memory, Miriam Moore.