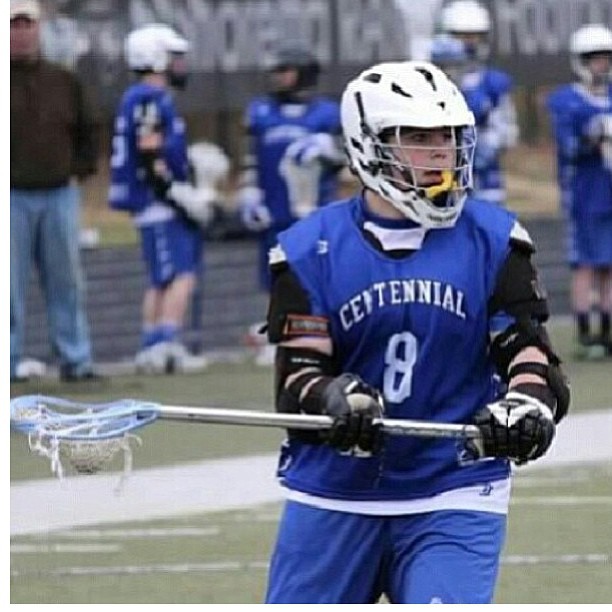 The story behind the mile marker at the corner of A1A and Aqua Rae Dr in Hutchinson Island, FL represents our 13-year-old son, James "Jamie" Francis McHenry IV, who was hit and killed at that intersection while crossing the street with his best friend to get snacks while he was on a Spring Break trip in 2013.  It was his first vacation away without us.   
Losing him has been beyond devastating for our family.  Jamie was a larger-than-life, quick-witted, funny, well-loved boy.  He was very athletic and loved all sports but was particularly a passionate lacrosse player.  He had a mischievous smile and a splattering of freckles on his face.  We formed The Jamie McHenry Memorial Foundation to honor our boy and raise funds to give back to the Atlanta sports community, of which he was a huge part. 
Each year, we host The RocketShot 5k to raise funds to give back to our community in the form of scholarships, character awards and for school improvements, all in Jamie's memory.    Jamie's old lacrosse coach has formed a competitive travel, club lacrosse team, called, "Team 8".  Players for Team 8 are hand-selected by Jamie's former coach and the team is composed of players from over 15 different local high schools in our area.  Each player on Team 8 has the number 8 in their number, but no one wears the number 8 as it was Jamie's number, alone.  We have raised over $80,000 in the past almost 9 years. 
Although it will never replace him,  It is our way of continuing to take care of Jamie… a son, friend, and brother, who is missed every single day.  To learn more about Jamie, visit www.liveforjamie.com.